Introduction
This week marks a monumental milestone in the world of music and culture: the 50th anniversary of Hip Hop. Born from the streets of the Bronx, New York, in the early 1970s, this revolutionary genre has transcended boundaries, evolved and challenged norms throughout its journey. While Hip Hop has undeniably left an indelible mark on global culture, its relationship with mainstream media has been a complex one. Let's explore the journey of Hip Hop, its struggles to break into the mainstream, recent breakthroughs, and the exciting steps being taken to further elevate the genre.

A Journey of Innovation
Hip Hop emerged as a cultural movement with DJ Kool Herc often credited as the genre's pioneer. This revolutionary form of expression fused music, dance, art and poetry, giving voice to marginalized communities. Over the decades, Hip Hop evolved from its grassroots beginnings, embracing sub-genres like rap, breakdancing and graffiti art.

Mainstream Struggles and Misunderstandings
Despite its cultural significance and influence, Hip Hop initially faced challenges in gaining recognition from mainstream media. This can be attributed to various factors, including its often gritty and unfiltered portrayal of life, which was different from the polished image of other genres. Stereotyping and misconceptions about the genre contributed to its underrepresentation in mainstream media outlets.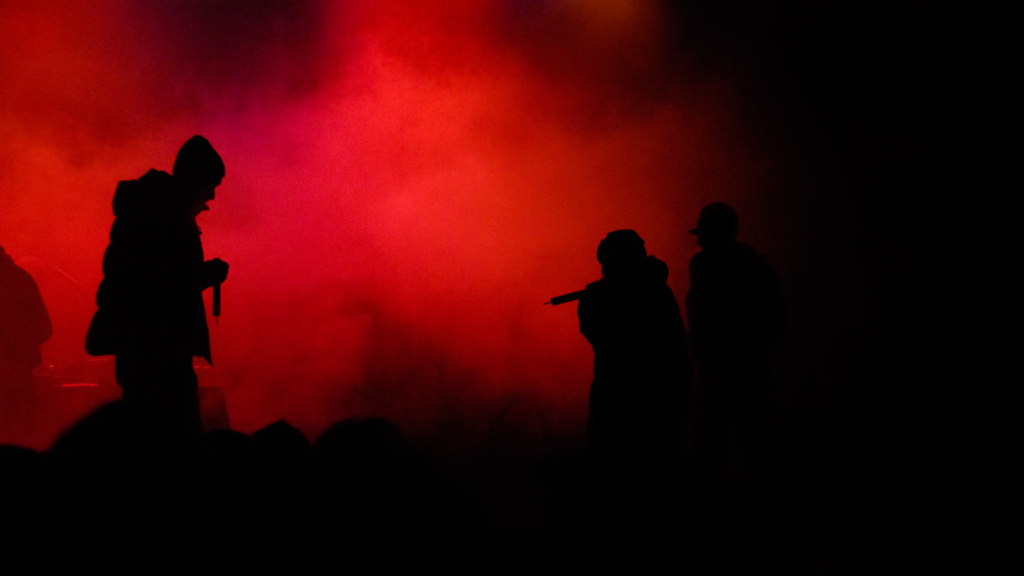 The Breakthrough Super Bowl Moment
One of the most significant breakthroughs for Hip Hop's mainstream visibility came with the Super Bowl halftime show featuring Dr. Dre, Snoop Dogg, Eminem, Mary J. Blige, and Kendrick Lamar and others. Their performance in 2022 marked a historic moment as these icons of the genre took centre stage at one of the most-watched events in the world. This performance not only celebrated the genre's impact but also signaled a shift towards greater recognition.

Acknowledging the Work Ahead
While the Super Bowl performance was a remarkable step forward, there is still work to be done in ensuring that Hip Hop gets the recognition it deserves across all facets of mainstream media. The genre's diversity, artistic depth and powerful narratives provide ample opportunities for collaboration and representation.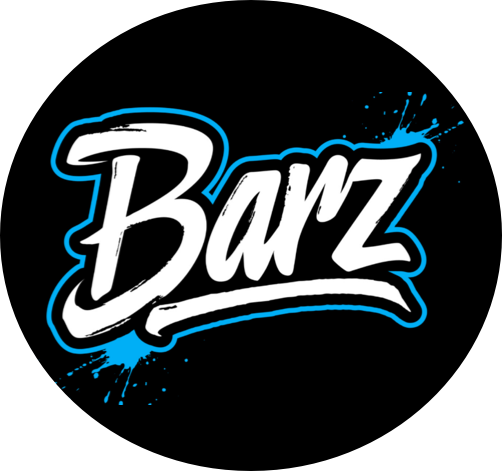 The Role of Red Coral and JamarGig in Elevating Hip Hop: The Launch of Barz
Recognizing the significance of this moment, two industry leaders, Red Coral and JamarGig, have joined forces to launch "Barz," a platform dedicated to celebrating and promoting Hip Hop artists and culture. This initiative comes at a crucial juncture when the genre's influence is undeniable and its voices demand to be heard. (For information on applying to Barz please visit https://redcoraluniverse.talent.jamargig.com or follow the journey on Instagram @Barz.tv)

CEO of Red Coral and Executive Producer of Barz, Larry Meistrich added: "Barz aims to be a show that honors the culture and history of Hip Hop with the tone and reverence it deserves. We are not looking to make a gimmicky reality show, but instead a more documentary type look into the creation process behind one of the most popular art forms in the world. Too often music competition shows focus only on the finished product, which is the song and performance. Barz is about the behind the scenes process so we are peeling back the curtain for the world to see the true creativity of these artists and we're excited to give 10 artists and 10 producers a chance and platform to demonstrate their abilities and hopefully we launch 20 new careers in Hip Hop. In addition, we could not be more appreciative or excited to work with JamarGig who has been more than incredibly helpful in making Barz happen."

Andrew Busuttil, CEO of JamarGig added "We are thrilled to forge a collaboration with Red Coral for the Barz event, a remarkable occasion that paves the way for burgeoning Hip Hop artists to ascend as future stars. Empowered by the JamarGig platform, we are equipping the Red Coral team to adeptly handle the monumental endeavor of curating and overseeing an array of applications and multimedia content via our audition management system."
The Time is Now
As Hip Hop reaches its 50th year milestone, it's essential to reflect on the incredible journey it has taken from the streets of the Bronx to global prominence. The genre's struggles with mainstream media representation have been significant, but recent breakthroughs signal a promising future. With platforms like Barz, the industry is taking steps to amplify the voices and stories within Hip Hop, recognizing that the time for recognition, celebration and integration is now. As we celebrate the past and shape the future, let us remember that Hip Hop's journey is far from over – it continues to evolve, inspire and challenge us all.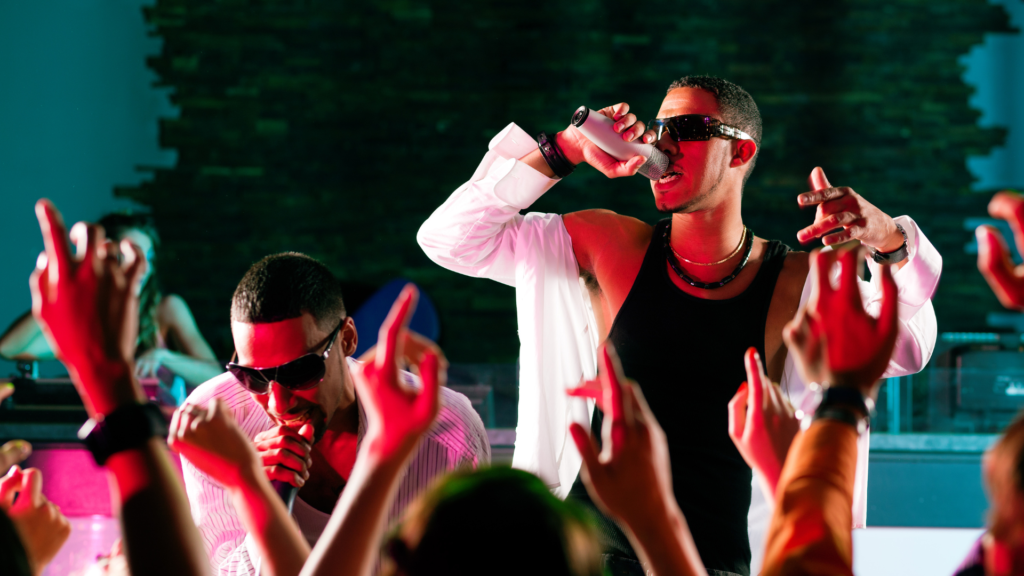 About Red Coral:
Red Coral finances, produces and distributes film and television content with a new interest in developing content geared toward immersive experiences. We represent the intersection of traditional media and emerging media. We are harnessing the global community of independent artists to create original content to populate our new OTT streaming platform. For more information visit https://redcoraluniverse.com/

About JamarGig:
JamarGig ( Jam · R · Gig ) is a leading talent and audition management solution created specifically for casting directors. JamarGig was formed by the coming together of a team of Casting Directors, Performing Artists and Technologists to create the world's first truly all encompassing Talent relationship and Audition Management solution.
JamarGig was born out of the frustration from casting directors and talent who have witnessed first hand the challenges faced by the entertainment industry and the opportunities that exist to do audition management better.
For more information, visit https://jamargig.com/
#HipHop50Years #Redcoraluniverse #JamarGig #HipHop #NextGenHipHop #CelebratingHipHop #HipHopCulture #MusicCollaboration #HipHopInnovation #HipHopArtists #CulturalImpact