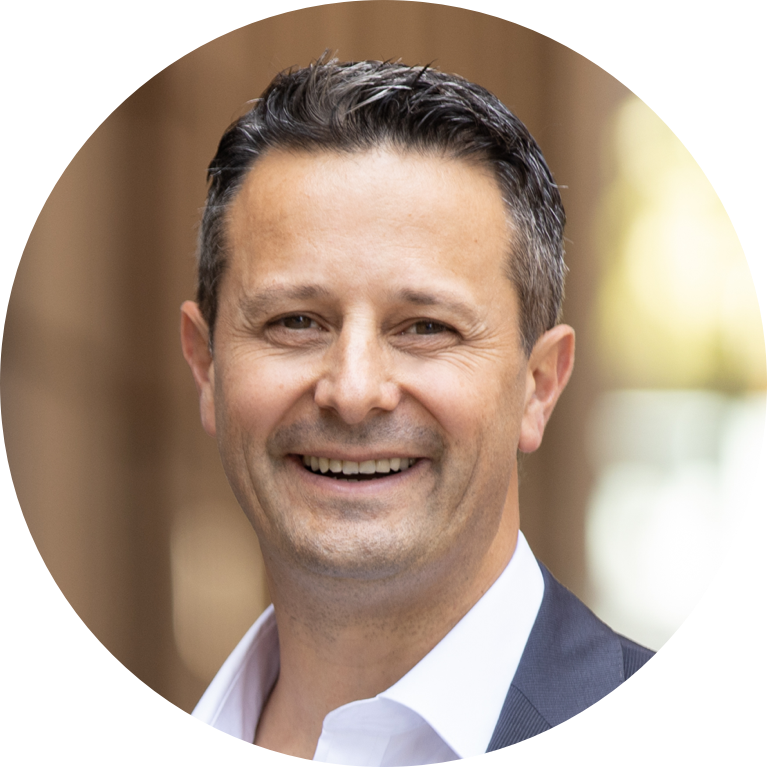 Interviewer: Andrew Busutill, AB, JamarGig CEO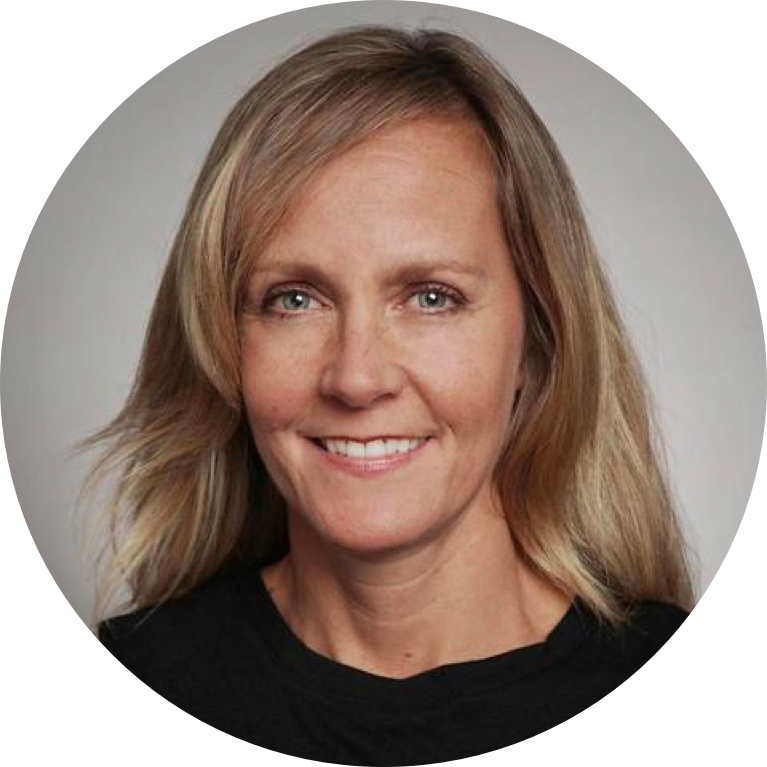 Interviewee: Stacy Clark, SC, Circustalk CEO
Introduction:
In light of our announcement, I was eager to sit down with you, Stacy, and chat more about CircusTalk so our clients and partners can learn more about this online circus and performing arts marketplace.
AB: What was the original impetus to launch CircusTalk?
SC: When our founder, Andrea Honis, worked at Lincoln Center for the Performing Arts, she wanted to consult with a performing arts database to support programming decisions. There wasn't one! Having identified a gap in the market, Andrea researched the idea of creating a performing arts database, but realized it would be hard to support a broad variety of genres (ballet, jazz music, theatre) because the networks and career needs are so distinct.
So she decided to narrow the lens and build a platform for a specific genre. She chose the circus because she has a family history in the circus arts. When the platform was launched in 2017, it was designed to build community and was intended to serve as a networking space with great content. Fast-forward to 2023, and the circus industry is more and more multi- and interdisciplinary. CircusTalk members have grown and diversified. We have a substantial number of dancers, musicians, and even actors in our database.
AB: How did you expand from a networking platform to a career marketplace?
SC: Our focus shifted during the pandemic when I joined the company. My background in casting meant I was able to retool the database as well as the platform's casting tools to genuinely support our tagline: Where Talent and Talent Seekers Unite. The global shutdown of live entertainment underscored the importance of helping artists find jobs. We focused our content and resources to give shape to a career platform with extensive job listings that are updated daily, and we offer plenty of career advice and career development content.
We also updated our Artist profile structure to include data fields that as a casting director, I use regularly when I am searching to fill a casting call. Our Talent, Act, and Show database is probably the only publicly available talent list that offers search criteria that allows a Talent Seeker to either cast a wide net and discover what talent is out there, or tailor their search to their specific needs, or both.
We have over 200 discipline distinctions in our database, including popular circus disciplines such as aerial straps, hand-to-hand, or juggling, to synchronized swimming, pole dance, acting, and dance… essentially all genres of live performance.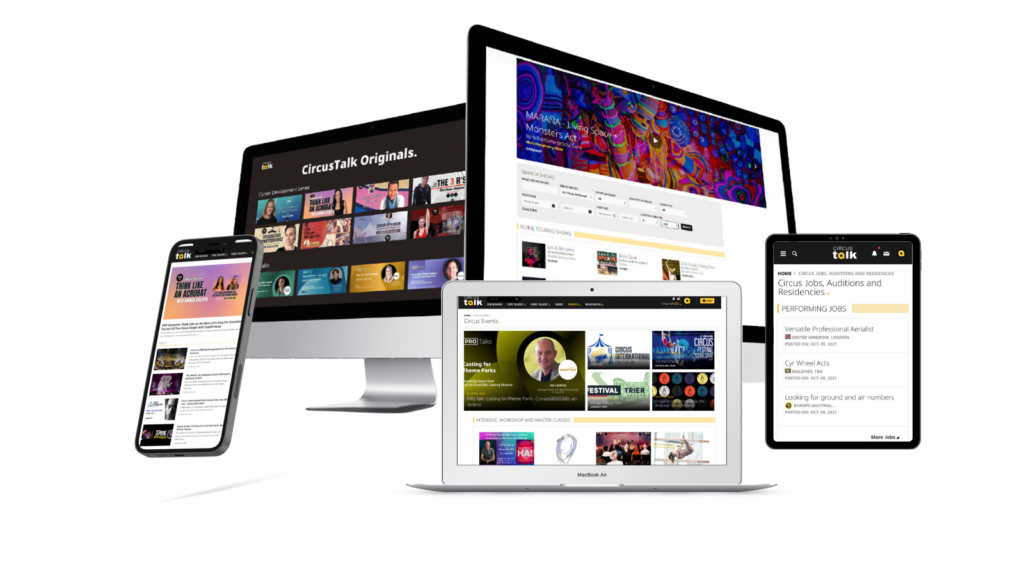 AB: We (JG) sought out this collaboration with you, because while the JG platform supports clients through the entire casting process from auditions to contracts, we acknowledge the significance of the very first step of casting talent: discovering and identifying the perfect fit. The CircusTalk database looked like a perfect resource for that.
SC: Agreed! We have 35K+ members, and this number is growing every day. It can be a daunting task for companies and casting directors to stay on top of who's who, who's where, and who is doing what new discipline. This is what we—or more specifically, our members—do, by uploading their new demos and updating their contact information. We have a database that lives and breathes.
AB: We're eager to offer JamarGig clients access to the CircusTalk database as a means to discover new talent and refresh their talent pool. Tell us more about the Pro Casting resources.
SC: As a casting director, the database and casting tools get me excited! Talent seekers can search by all kinds of relevant criteria designed for circus and the performing arts. If I am in touch with an artist who does not yet have a CircusTalk profile, I encourage them to create one so I can access their videos and personal information quickly and efficiently. Within the artist profiles, talent seekers can make private notes and communicate in-platform with candidates. The Talent Management section features My Lists, which personally, I use to first cast a wide net and then narrow my selections to a shortlist. And by posting a job or an audition notice, talent seekers can track who applies to it, and even invite artists to apply to it. Diverse talent profiles and the tools to stay organized all in one place!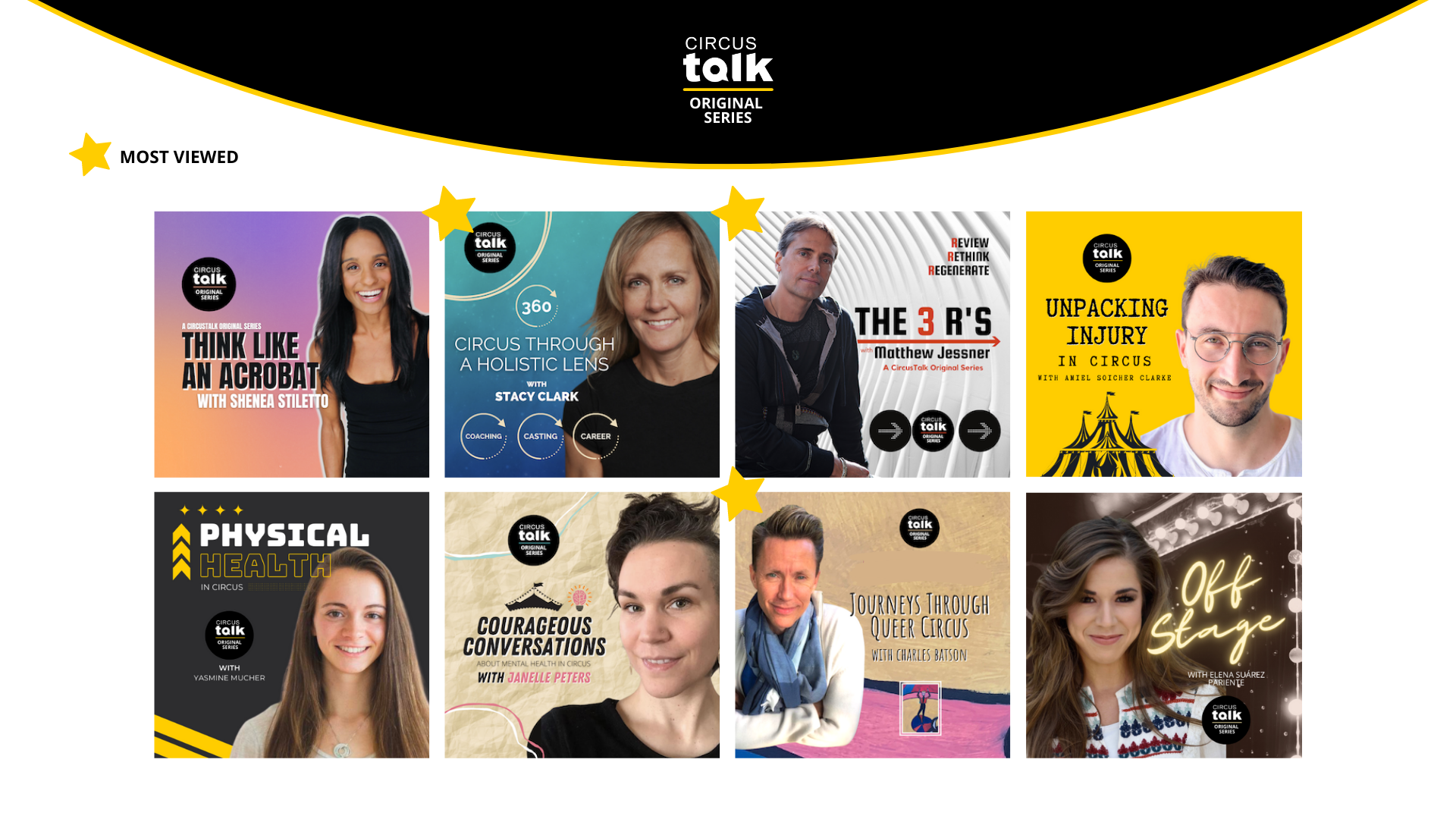 AB: Lastly, you have extensive content that initiates conversation, raises sensitive questions, explores artistic ideas, and unravels relevant research. How does this content—CircusTalk.News—serve artists and casting directors, and casting initiatives in general?
Information, knowledge, insight… these are all power tools, and we aim to help industry stakeholders build great things. We believe that enhancing the visibility of the performing arts leads to increased audience appreciation, and ultimately, success and innovation in the field. This commitment starts with us, the industry. Our awareness and understanding of each other, and viewing each other's work as complementary and inspirational as opposed to competition, is one of the keys to our success. The content on CircusTalk.News, whether it's our original web series, ProTalks, press releases, show reviews, Career Hub content, or hot topic-driven articles, lets our members keep a finger on the pulse of the industry. We give voice to creators, projects, and companies and we believe that each individual story informs, inspires, and ignites ideas and collaborations.